Please, don't get me wrong with this post, it's my opinion and I hope it can help you to not cross that fine line, so you can be the sexier girl in the party without everyone thinking: "Oh God, she looks like a total slut"
Every girl wants be sexy, and Halloween it's perfect to that, it's a day where you can be anyone else except your, everything it's allowed!
But... I don't want to look sluty with my costume, I want to show legs, keep men eyes on me all night but I don't want to be labeled as "Easy Girl" because of my outfit.
So here are a few examples of Dos and Don'ts with the most common costumes.
1.- Maid
First of all, length of skirt, on the left side ("Sluty") you can almost see under her skirt, a lot of skin is showed, but on the right side ("O.K.") it's longer the dress, the right amount of skin is showed, the lace sleeves, in my opinion, are so damn sexy.
2.- Pirate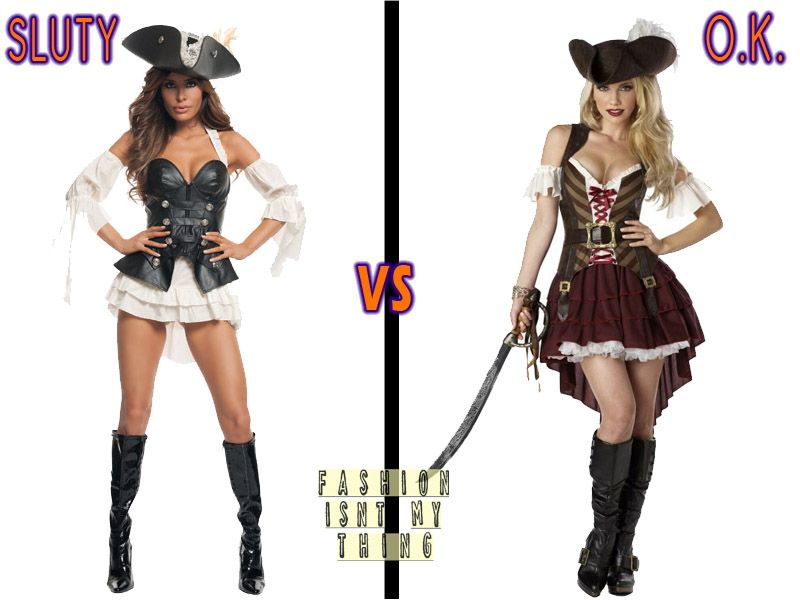 The same problem with the length skirt on the "Sluty" side, looks cheap an simple, not sexy at all, but on the "O.K." side, looks sexy, classy, fun, is not too revealing, but I have to say is too close to the fine line hahaha
3.- Witch
Super classical costume, a witch, I guess the skirt topic you got by now, but I would love to say that it's the same concept but look so different, the "O.K," side, looks so girly, sexy, classy, even a little elegant, the dress is so adorable, I need it now! but the "Sluty" side looks (again) cheap, easy, those sleeves and feathers aren't o.k., the hat is too big hahaha
4.- Little Red Riding Hood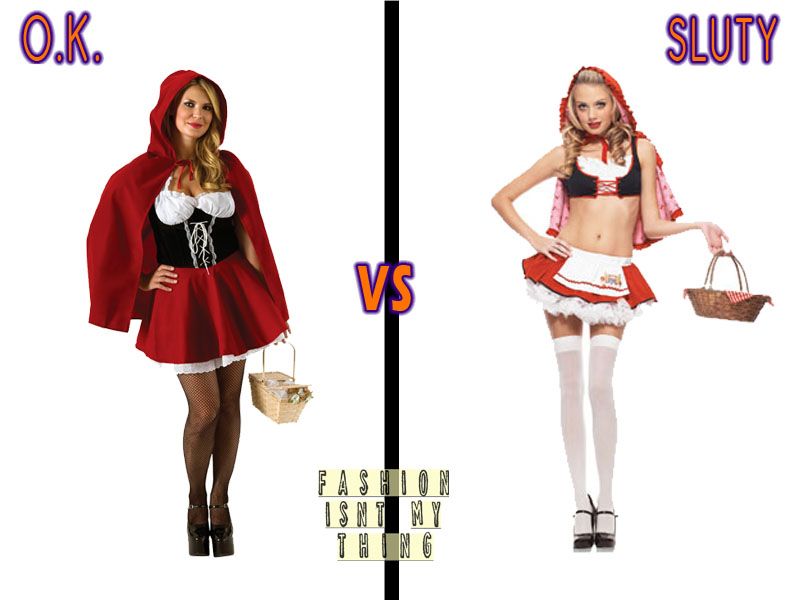 Well.. this is too obvious haha
Hope you like it and it was helpful for you!
Please, send me a picture your costume for Halloween to my twitter account or facebook!