I was checking Bloglovin and I found this awesome dynamic!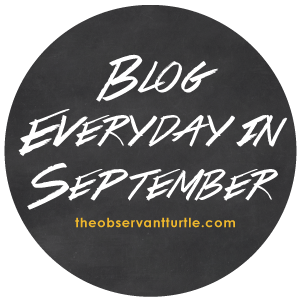 You can check it out by clicking it and participate with me and a lot of people :D seems really fun. This was like destiny because I woke up today thinking: I should blog everyday or more than 2 times per week haha and this is perfect!
Monday, Sept. 1: Reintroduce yourself to your readers. Tell us what you want to get out of blogging everyday in September.
I'm twenty-three years old, I studied Sciences of Communication, I'm from México and I love Cats.
I love reading and writing, one of my dreams is to publish a book with all my erotic tales haha this is not a secret for my friend, but I think my mom will be so shocked.
I'm that kind of girl that doesn't like to brush her hair, that prefers to sleep 20 minutes more in the morning than get plenty of time to get ready but I love looking cute hahaha.
I'm not talkative with strangers but when I feel the feeling of knowing them for years even if I don't know their names I will talk like there is no morning.
I looove my friends so badly, my life won't function without them.
I have 2 dogs and a cat, they are my world.
I'm in love of love.
I love rock and metal music.
What I expect of this challenge? Improve my blogging abilities haha I'm not very consistent on this, but I like to share what I like or what catches my attention. I really think this will be fun as hell :D
So! you! participate on this awesome thing, seems worthy of your time!