I want to start this new year with the right foot.
Habits, I have a lot of bad habits like: I always forget to fold my clothes after laundry, I forget to keep drinking water ( I know, how can you Paola?! but shit happens) or I don't like to do my bed but is necessary :(
So I want to have more good habits than bad habits.
Habits I need:
1.- Drink 2 liters of water per day
2.- Make my bed everyday
3.- Keep my room clean
4.- Blog three times per week! (Huge habit for me!)
5.- Run every morning (I don't want it but I have to, because I want a healthy lifestyle)
Is well-known that you can adopt an habit in 21 days, that's why I made a Printable for me and you!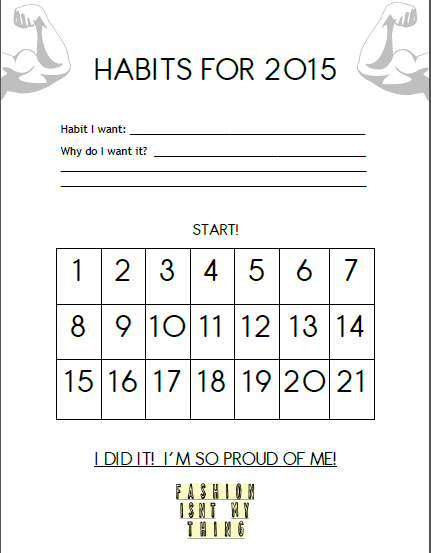 You can cross every day or use an sticker, whatever you want. What I find useful for me is to place it behind my door, so every time I want to go out of my room I can see it and check if I did it today or not.
If you want to download it and print it, just click on the cute cat face below.