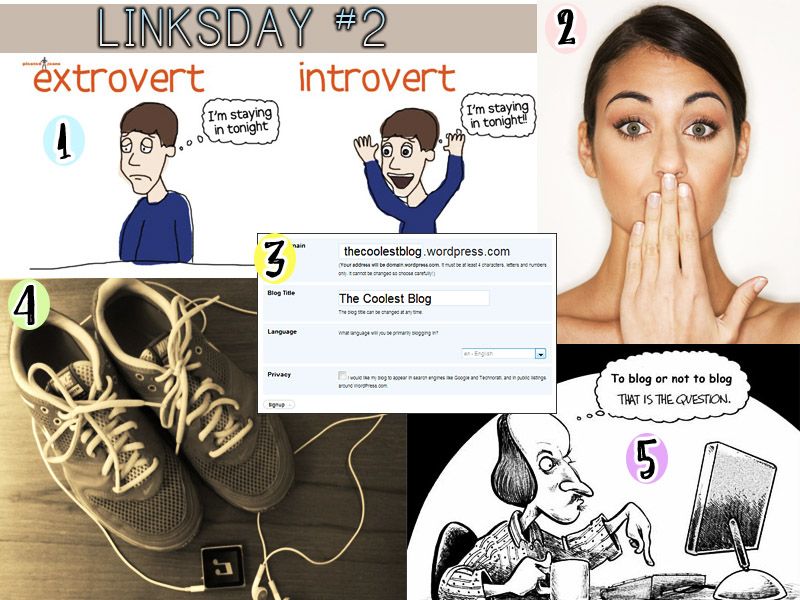 1.- Are you an introvert or an extrovert? Or an ambivert? - I am ambivert!!! D: What are you? leave a comment and tell me about it.
2.- Beauty Problems - It's really funny haha, I watch myself while reading it.
3.- What your blog's name says about you? - Actually I was a little sad because my "type" of name isn't there, but I wanna know about yours!
4.- 5K Playlist - This is one of my secrets to keep it running, a good playlist to hold it.
5.- Become a blogging person - This was really helpful to me and I hope to you too.