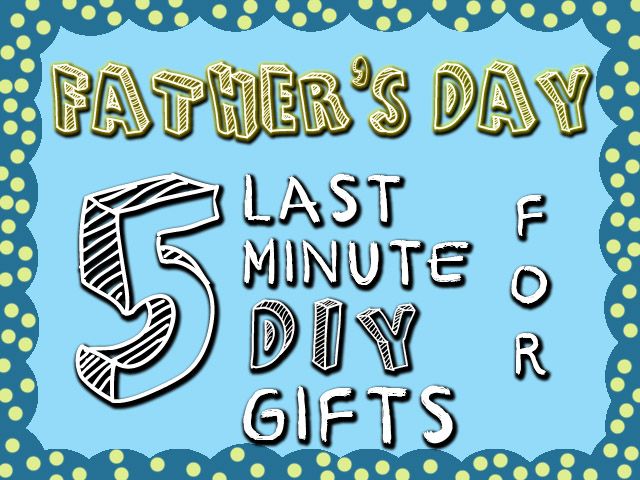 I did my research for you and I found 5 DIY Last minute ideas for Father's Day! So I invite you keep reading.
1.-

Your little peanut - M&M Bow
It's a really cute idea and very easy to do, you only need M&M!
I don't wanna have the credit for this idea, so please, go and check the instructions here on Sassy Dealz. I'm sure your dad or grandpa will love it.
Super creative, don't you think?
All you have to do is buy a cup and your kid will do the rest. Any color or words you like. I'm sure your kid will have a great time doing it!
This idea I brought it to you from I heart arts n crafts. Her blog has a lot of ideas! It's a great help!
The first thing you think when someone talks about Father's Day is to buy a tie, but why don't you personalize it?
It's a meaningful gift for your daddy, your old man. He will appreciate it very much.
You can read step by step how to do it in I heart nap time. She has a lot of ideas too. Go and check it!
4. -
Father's Day Candygram
How easy, fast and meaningful you want it?
A Candygram! It's a very fun idea and easy to do. You can use candies as the picture or your kids can draw representative stuff :o
5.-

Father's Day Cookies!
Last but not less creative is Cookies!
I'm sure you dad loves cookies, so why don't you bake one in funny shapes?
I hope this will save you in your desperate search of the perfect gift for your dad and...
Happy Father's Day