Today I picked up perfect nails for summer!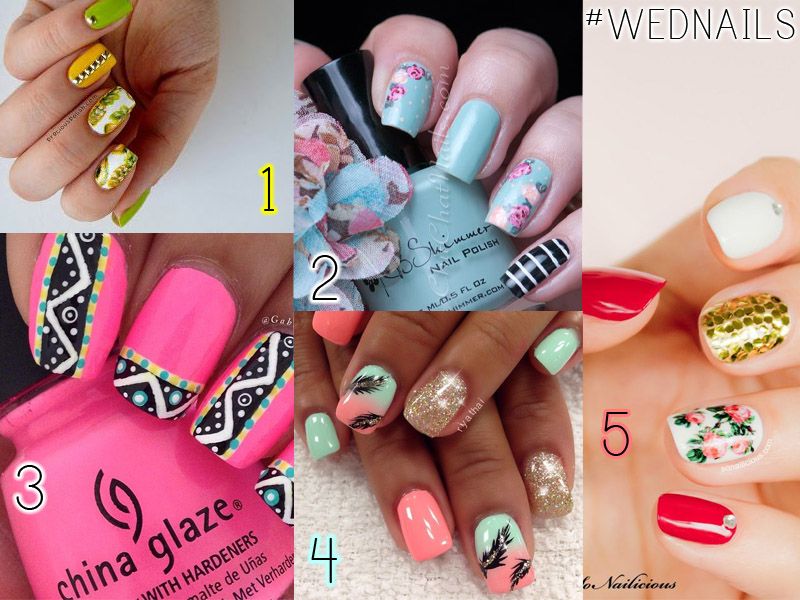 1.- Green&Yelloow - I think it's a beautiful combination, check out the source of this nails to learn how to do it!
2.- Girly Way - It's really cute and simple, one of my favorites.
3.- Pink wow it! - Summer is the perfect time to pop up your nails.
4.- Ombre - I don't know but for me, it seems fresh :o
5.- A little bit of this and that - This is my favorite! I will go right now to make my nails look like this!